It's been a busy week with the new pupster and I must admit I haven't done much crafting. My wool-eater blanket, laid patiently on the back of the sofa, keeps whispering to me, 'When are you going to do my next round?'
So as I haven't much of my own to share this week, this post is about some lovely things that I've found recently.
Things that I'd like to try to make or own but haven't quite got round to yet....
I love this tutorial by Uta on her blog
Paper Wool and Yarn
on making envelopes by recycling pretty or interesting paper.
Can't wait to try this. I think it would be a lovely way to recycle wrapping paper or pretty paper bags.......
Just need to find a quiet moment when Spencer is asleep ......
If you're a wool-eater fan, you can also see Uta's fabulous blanket
here
Could this make crochet even more enjoyable?....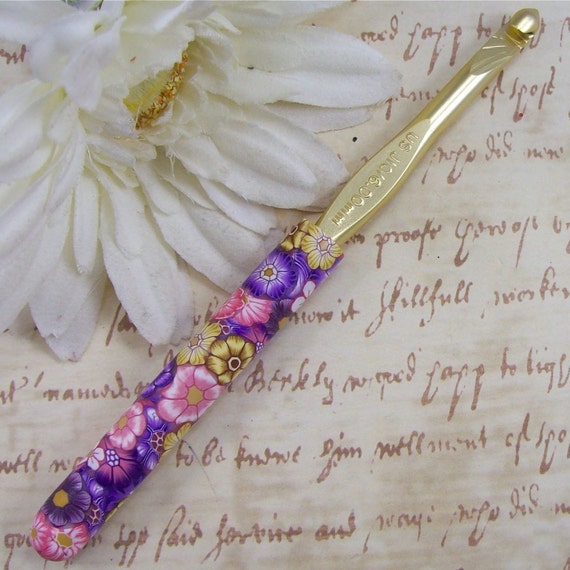 Mmmm...looks sweet and delicious...
.....I rather like that very pretty china plate too :)
You can find the recipe
here.
I don't own a key ring at the moment - just a large bunch of keys!
These cute fish key rings would just fit nicely in your hand I think....
Liz's beautiful crocheted rug looks so cosy and comfy to put your feet on when you get out of bed...
I can almost feel it under my toes.....
I couldn't go without giving you another glimpse of Spencer.
His Mum Evie sent us this photo of when he was just 3 weeks old.
She's so proud of him :)
.......tiny Spencer when he was a teeny tiny......
Isn't he just the most adorable pup?
Thank you for all your lovely comments about
Spencer
and my other posts.
Maggie xx